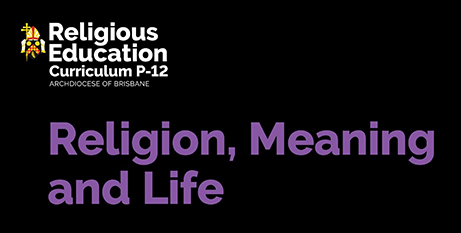 High school students who participated in an alternative religious education program that prioritised dialogue and access to media and technology found talking about religion more personally valuable than formally studying it, new Australian Catholic University research has found.
A two-year review of the Brisbane Archdiocese's "Religion, Meaning and Life" curriculum, offered as a religious education pilot course for Year 11 and Year 12 students in 17 Catholic schools, found students who studied the unit had a stronger understanding of Christianity and other world religions and were more accepting of differing world views, due to the emphasis on dialogue in the classrooms.
Some of the 276 students surveyed for the research, led in partnership by ACU's La Salle Academy and Brisbane Catholic Education, also revealed that the structured yet informal nature of the unit, which did not contribute towards an ATAR, had a positive impact on their mental health.
The full findings are expected to be published later this year.
La Salle Academy deputy dean William Sultmann AM, who was one of the authors of the research publication, said the RML highlighted the importance of dialogue and inclusivity among young people who were seeking to find meaning and purpose in their lives.
"Our research into the RML curriculum revealed that young people can respectfully learn about religion if their classes are delivered in a relevant and engaging way," Associate Professor Sultmann said.
"In fact, our research into the RML showed that young people with no faith background responded extremely positively to a religious education curriculum in a classroom environment that was dialogical, relational and experiential."
FULL STORY