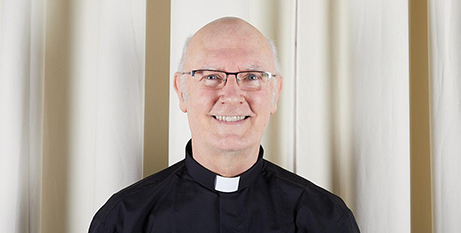 Broken Bay Diocese's vocations director has been appointed vice-rector and director of pastoral formation at the Seminary of the Good Shepherd, Homebush.
Fr Paul Durkin, parish priest at Holy Name, Wahroonga, will take up his new role in early 2023.
Broken Bay Diocese has seven young men in formation, six of whom are studying at the Good Shepherd Seminary.
Their studies over a period of six to seven years include human, spiritual, academic and pastoral formation.
The Good Shepherd Seminary, in the Sydney Archdiocese, this year celebrated its 25th silver jubilee. Since opening in 1997, the seminary has formed more than 100 priests with nearly 50 currently in formation.
Fr Durkin was ordained to the priesthood on December 17, 2011. Prior to his ordination, he held various positions of responsibility in four Catholic secondary colleges, and at Sydney's Catholic Education Office. He has a keen interest in liturgy, prayer, spirituality and faith formation and has completed a two-year course in spiritual direction.
Broken Bay Bishop Anthony Randazzo said Fr Durkin's appointment to the seminary "is a sure tribute to his priestly integrity, his pastoral competence, and the calibre of his vocational accompaniment for which he is well known, especially by those with whom he has journeyed in his capacity as my Diocesan Director of Vocations".
Fr Durkin said he was "humbled" by his new role
"I will rely on the grace of God to be an effective leader and mentor to the young men in formation, contributing to their preparation for the priesthood," he said. "Our world needs good priests, men of prayer, leaders in our community.
"While I am sad to be leaving my parish, I look forward to helping our seminarians on their journey to the priesthood."
FULL STORY
Broken Bay Diocesan director for vocations new vice rector of seminary (Broken Bay Diocese)