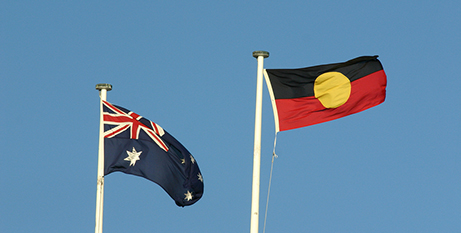 The Albanese Government's decision to not put a set model to the public for the upcoming Indigenous Voice to Parliament referendum will mean future governments can change the way the new body operates, legal experts say. Source: The Australian.
Mark Leibler, who has been the co-chair of the Expert Panel and the Referendum Council on Constitutional Recognition, hit out at criticisms of the proposed constitutional change and defended the Government's decision to not include a defined model in the question in the upcoming referendum.
Attacking the "misinformation and disinformation" about the reform, Mr Leibler writes in The Australian today that it was wrong to argue that a particular model would be embedded in the Constitution if the referendum was successful. Instead, the referendum will measure public support for the concept of an Indigenous voice, with the exact characteristics and functions of the body to be determined subsequently. Future parliaments would be able to make changes to the body.
"It should be crystal clear to anyone who has read the proposed amendment, put forward by the Prime Minister … that the only thing Australians will be asked to approve or reject at a referendum is the establishment of an Aboriginal and Torres Strait Islander voice," Mr Leibler said.
Gabrielle Appleby, a constitutional expert and professor of the Faculty of Law & Justice at UNSW, said that while future parliaments would have the ability to change the voice's design, the body itself would be able to help ensure it remained effective.
Opposition Indigenous affairs spokesman Julian Leeser said the lack of a model was hurting the debate.
FULL STORY
Voice to Parliament 'will be able to evolve and adapt' without set model in referendum (By Paul Garvey, The Australian)