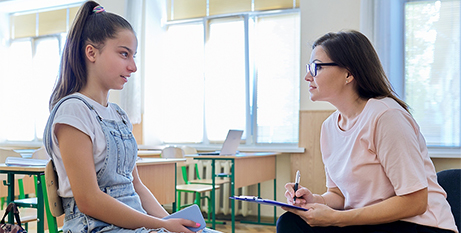 An independent evaluation of the National School Chaplaincy Program has found there are benefits of having chaplains in schools but has endorsed plans to broaden the scheme to include secular support staff. Source: ABC News.
The controversial program was introduced in 2006 and is funded by the federal government, but the states and territories are in charge of delivery and management.
In June last year, Federal Education Minister Jason Clare announced schools would have the choice of hiring either a chaplain or secular student wellbeing officer in 2023, returning to what was in place under the Rudd and Gillard governments.
Management consulting firm Dandolopartners was asked by the Albanese Government to examine the NSCP in July last year and handed in its final report in November, but that was only made public yesterday.
The report's authors found that a growing number of children needed support and the NSCP had played a " valuable role in supporting student wellbeing".
It noted the program had been widely used and that, between 2019 and 2022, about 3,000 schools engaged the services of a chaplain each year.
The report's authors found that the religious affiliation of the chaplain role was the most-contested part of the program.
The report supported the government's decision to open up the program in 2023, so that schools could use the funding to either hire a chaplain or student wellbeing officers and recommended changing the name of the program.
"A changed program name may not only reduce the polarisation of community views, but also create a more-inclusive program."
FULL STORY
National School Chaplaincy Program report backs name change, choice of wellbeing officers (By Stephanie Borys, ABC News)