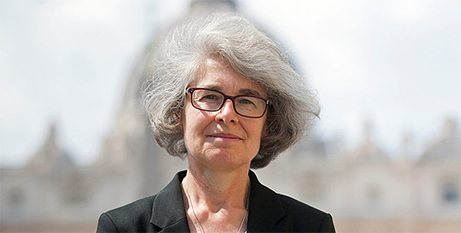 Catholics around Australia will this week meet and listen to Sr Nathalie Becquart XMCJ, the most senior woman in the Vatican who will become the first woman to vote in the upcoming Synod of Bishops. Source: Catholic Outlook.
Parramatta Bishop Vincent Long OFM Conv invited Sr Nathalie to Australia to share her story and her message on synodality with local Catholics.
Bishop Long explained why he is keen to promote the concept of synodality, which Pope Francis has emphasised during his pontificate.
"We are living in a time that requires a radical shift from the 'business as usual' approach'," he said. "It is time to embrace a new paradigm of equitable, sustainable, harmonious, shared life with and for all.
"We don't just need to do old things better. What we need is to be a truly humble, listening, inclusive and synodal Church."
Sr Nathalie's visit to Australia begins in Victoria tomorrow, where she will lead a forum and lecture at Newman College on Tuesday. She then travels to South Australia before arriving in Sydney to speak to Catholic Religious Australia on Thursday.
Her visit culminates with a forum and public lecture on Friday at St Patrick's Cathedral, Parramatta. She will also be meeting with Australia's Ambassador to the Holy See, Chiara Porro while she is in Parramatta.
To enable Catholics to easily follow her visit and see her lectures, Parramatta Diocese is launching an online "hub" with key information about her trip to Australia on catholicoutlook.org.
FULL STORY
Australian Catholics prepare to welcome the most influential woman in the Vatican (By Christina Gretton, Catholic Outlook)