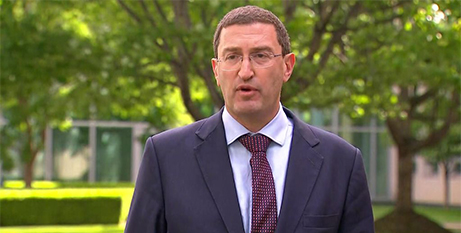 Opposition legal affairs spokesman Julian Leeser has demanded Attorney-General Mark Dreyfus "wipe the slate clean" on an Australian Law Reform Commission review into discrimination in religious schools. Source: The Australian.
Mr Leeser accused the Labor government of being "deaf to the concerns of people of faith".
He said the proposed reforms take away the rights of parents to send their children to schools where they can be "educated in a community where staff adhere to or support the faith traditions of that institution".
"This is fundamentally about the rights of parents," Mr Leeser said.
"The law should continue to allow faith-based schools to preference adherence and supporters of their tradition in decisions about employment."
Mr Leeser's comments come after an alliance of the nation's most senior spiritual leaders wrote to Mr Dreyfus sounding the alarm on a controversial reform proposal put forward in late January by the powerful Australian Law Reform Commission.
Under the ALRC plan, principals would be barred from preferencing the employment of teachers with the same beliefs and spiritual outlook as the educational institution.
Mr Leeser accused Prime Minister Anthony Albanese of "hypocrisy" by denying religious schools the right to hire staff who adhere to the religion of the institution as "the Attorney-General, the Prime Minister and parliamentarians hire staff in accordance with support for their own personal and political ethos,".
Mr Albanese yesterday defended the right of religious schools to employ teachers who share the same faith, telling colleagues the federal Labor Party had maintained that position for some time.
FULL STORY
Labor 'deaf to the concerns of people of faith': Julian Leeser (By Ellie Dudley, The Australian)
PM defends religious schools hiring same faith teachers (By Rosie Lewis, The Australian)
RELATED COVERAGE
Religious schools 'lose faith' in law reform (The Australian)
PM reaffirms commitment to allow religious schools to hire staff based on faith (The Guardian)