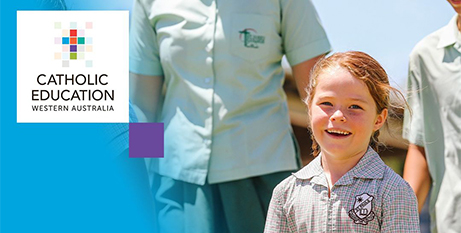 Catholic Education Western Australia has signed a new memorandum of understanding, "In Communion and Mission", with the state's bishops and eight other governing bodies of WA's 163 Catholic schools.
The collaboration established through the agreement is a Catholic education first and will help to ensure a strong, united voice for Catholic education in the state.
It comes following extensive consultation in 2022 to reaffirm both cooperation and a united commitment to the delivery of a quality, Christ-centred and child-focused education for families who choose a Catholic school.
"In initiating this agreement, CEWA [Catholic Education Western Australia] hopes to build on the rich history and vision of the bishops of Western Australia, religious orders and laity to further a shared mission for Catholic education in Western Australia, ensuring our schools continue to offer educational choice for WA families who seek a Catholic education for their child," said Catholic Education Commission of Western Australia chair Eva Skira.
"I am excited by the opportunity these closer ties present to our organisations. I look forward to working together and building on our strong partnership for the benefit of current and future generations of Catholic school students."
FULL STORY
Inaugural MOU between WA Catholic Schools to benefit families (Catholic Education Commission of WA)