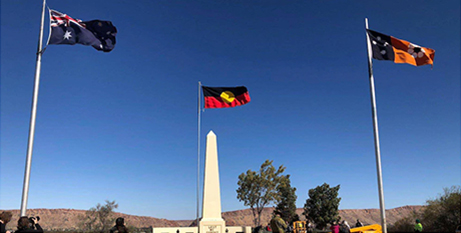 Alcohol plans, justice reforms and economic opportunity will be vital in reducing violence and lifting remote Indigenous communities out of poverty, a parliamentary inquiry has found. Source: News.com.au.
The joint standing committee on Aboriginal and Torres Strait Islander Affairs was critical of preparations for the lapsing of the Stronger Futures Act last year.
It said the legislation – which had been in place for 10 years – was inadequately phased out and ultimately culminated in a spike in alcohol-harm and associated violence.
"Consultation missed certain groups, especially women, and did not enable community understanding of the impacts of the proposed transition," the committee's final report released on Wednesday found.
The committee also heard that the culmination of the Stronger Futures and the Howard-era intervention laws that predated it did little to support First Nations people, and contributed to intergenerational trauma.
The committee has made nine recommendations to the Commonwealth and Northern Territory governments to prevent similar issues and to improve the affected communities.
The committee routinely heard that the sunsetting of the Stronger Futures Act and the lack of a federal or territory government scheme in its wake caused an increase in alcohol-related harm.
The standing committee has recommended the National Indigenous Australians Agency and the NT Government conduct reviews into the "inadequate preparations" for the sunsetting of the act by the end of this year.
On the anti-social behaviour problems, the committee found it stemmed from the trauma associated with the disempowerment of intervention laws and the subsequent Stronger Futures Act.
Elsewhere, the report recommends the Commonwealth Government investigates how it can economically stimulate remote communities.
FULL STORY
NT ill-prepared for lapsing of Stronger Futures but solutions for future of communities (By Ellen Ransley, News.com.au)