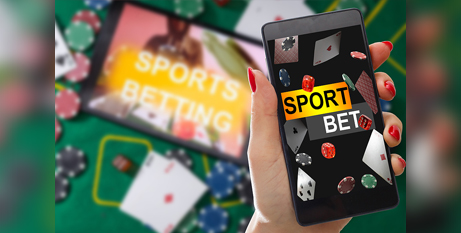 More than half a million Australians have asked their bank to temporarily ban them from gambling, a parliamentary inquiry has been told. Source: SBS News.
The inquiry into the impacts of online gambling has heard that Australians lose an estimated $25 billion on legal gambling annually, the biggest per capita losses in the world, with online betting the sector's fastest-growing segment.
The federal Government is pushing ahead with the creation of a national self-exclusion register – BetStop – which it says will be launched "in the coming months".
The scheme would enable a person to prevent themselves from betting online for anywhere between three months and their entire life.
However, a number of banks are already offering their own self-exclusion options, and Australian Banking Association chief executive Anna Bligh says over 500,000 Australians have already come forward to bar themselves from gambling.
"I'll be honest, when we did the audit about six months ago, I was surprised that it was as many as half a million Australians, because there hasn't been some national advertising campaign about it," she told the inquiry.
Ms Bligh said most self-exclusion schemes run by banks included a "cooling off period", with people unable to restore their right to gamble without at least 48 hours' notice.
A report released by the Australian Institute of Family Studies last month found three quarters of Australians had gambled in the last 12 months, while two in five did so weekly. Of those who gambled, 46 per cent were considered at some risk of betting harm.
The committee also heard a staunch defence of gambling income from the AFL and NRL, with both facing scrutiny for the prevalence of betting advertising during games.
FULL STORY
Shocking number of Australians ask banks to prevent them from gambling (By Finn McHugh, SBS News)