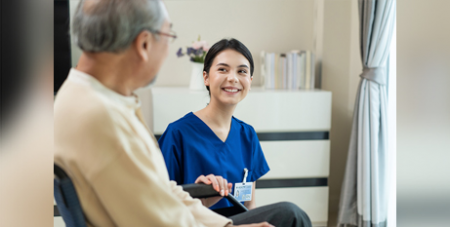 Catholic Health Australia is calling on Labor to re-establish targeted accommodation for nurses close to where they work in a bid to alleviate shortages and help hospitals retain staff. Source: The Australian.
CHA, which represents the largest group of private hospitals and aged care providers, has warned nurses across the country are cutting their hours or choosing to leave the profession early after being worn down by punishingly long commutes due to an inability to find housing close to work.
The peak body says the ­nation's rental crisis is worsening workforce shortages in the healthcare system with nurses unable to afford accommodation close to work, with hospitals often in suburbs where affordable housing or rental properties are unavailable.
In a pre-budget submission, CHA has also called on the federal Government to subsidise rents for nurses by exempting their rental expenses from salary packaging caps, up to a certain limit and only for properties close to work.
Under current government rules, nurses working in the not-for-profit and charity sector can package $15,900 of their salary for living expenses, while nurses in public hospitals can package $9010.
CHA director of health policy Caitlin O'Dea said helping nurses live near work could play a vital role in retaining staff.
In its pre-budget submission, CHA said dedicated "nurses' homes" had successfully helped build resilience and support networks among staff in addition to employment and financial benefits.
FULL STORY
Targetted accommodation to cut commute will help with nurse shortage (By Jess Malcolm, The Australian)