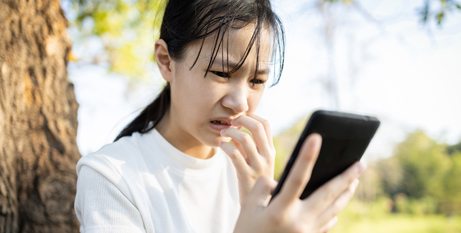 Victorian students continue to dodge school mobile phone bans to watch porn, bully and secretly film each other, cyber safety experts warn. Source: Herald Sun.
Bully Zero chief executive Janet Grima said there has been a recent rise in online bullying games where students shame and humiliate others.
Ms Grima said new "harmful" games, platforms, apps, and devices are constantly being released.
Cyber Safety Project co-founder Trent Ray said last term he had reports of primary students sharing links to explicit material and pornography in group chats.
Victorian teachers also say students are bypassing the ban by hiding their phone and using it in toilets during breaks or bringing two phones to school, one to use all day, and one to be confiscated.
The ban, which has applied to all state schools from the start of 2020, requires students to have their mobile phones switched off and securely stored during school hours, including lunchtimes.
The mobile phone policy, which has been widely adopted in many private schools, has some exceptions including for use in class for learning and for children with a disability.
Laura Scholes, Associate Professor at Australian Catholic University's Institute for Learning Sciences and Teacher Education, said the blanket ban wasn't effective.
She said guidelines and education, teaching children about the issues is more important, because as soon as they walk out the school, they're back on their phones.
FULL STORY
Cyber bullying: Primary school students filming other children despite phone ban (By Sarah Perillo, The Herald Sun)