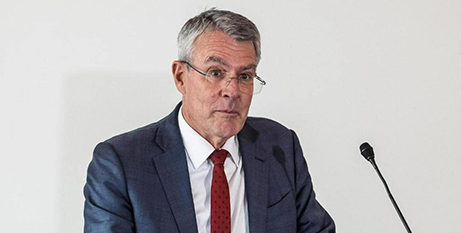 Faith leaders have criticised the delay of the Australian Law Reform Commission's inquiry into religious discrimination laws in schools as "very frustrating". Source: The Australian.
Attorney-General Mark Dreyfus last week announced that the ALRC review – due to be handed to Government last week – would be pushed out until the end of the year following a request from the inquiry's head, Justice Stephen Rothman.
The decision followed more than 420 submissions being made to the ALRC, along with 40,000 survey responses.
The review, announced in November, was described by the Government as the "crucial first step" to introducing religious discrimination laws, which the former government failed to pass through parliament before the last election.
Anglican Bishop of South Sydney Michael Stead said he was disappointed by the decision to delay the review by eight months "because of the consequential delay to a religious discrimination bill".
"It's problematic the closer it gets to an election," he said. "We saw last time with the Morrison government that this became a political issue. My concern is that when this becomes a political issue, it's very difficult to find a way forward."
Australian National Imams Council spokesman Bilal Rauf said he had hoped to see a religious discrimination bill this year and that the delay in the process was "very frustrating".
Peak body for Buddhists in Australia, the Australian Sangha Association, said "the sooner the bill is addressed the better, as this would benefit many community groups who feel they are discriminated against".
A spokeswoman for Mr Dreyfus said the Government was committed to passing legislation to protect people of faith against discrimination this term.
FULL STORY
Fears religious discrimination bill could be delayed beyond next federal election (Sarah Ison, The Australian)