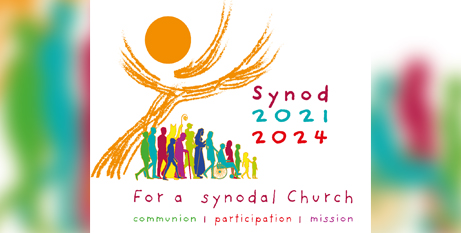 The Synod of Bishops will include female voting members for the first time, organisers revealed yesterday in a landmark development for the Church's Synod process. Source: The Tablet.
Pope Francis has approved changes to allow lay women, including religious sisters, and lay men, to take part as full members of the Synod summit in October, emphasising that it restores a model of the Church as the "People of God" and where the hierarchy is in close relationship with the laity.
Pope St Paul VI established the Synod of Bishops in 1965, at the end of the Second Vatican Council, and since then its gatherings have been made up of bishops, ordained presbyters and male religious.
Women have only ever taken part as "auditors" or observers without the right to vote on its outcomes.
The changes, which mean that 75 per cent of the Synod assembly this October will be bishops and 25 per cent non-bishops, are seen as a move by the Synod away from a gathering of the hierarchy towards a Synod of the people.
Notably, the central organising office in Rome is titled the "General Secretariat for the Synod" rather than the secretariat of the Synod of Bishops.
Announcing the changes yesterday, the Synod office pointed out that Paul VI said the Synod structure could be "further perfected with the passage of time", with Francis transforming it into the primary vehicle through which to implement his pastoral agenda.
Pope Francis launched a global "Synod on synodality" process in October 2021, which has seen an unprecedented consultation of the worldwide Church and will culminate in two Vatican summits in October 2023 and October 2024.
The latest decision comes as the Synod completes the continental phase of the process, with a working document for the October 2023 meeting expected to be released at the end of May.
FULL STORY
Women to vote in synod assembly for first time (By Christopher Lamb, The Tablet)
RELATED COVERAGE
Synod: Laymen and laywomen eligible to vote at General Assembly (Vatican News)
Laypeople, including women, will vote as full members in upcoming Synod (Crux)