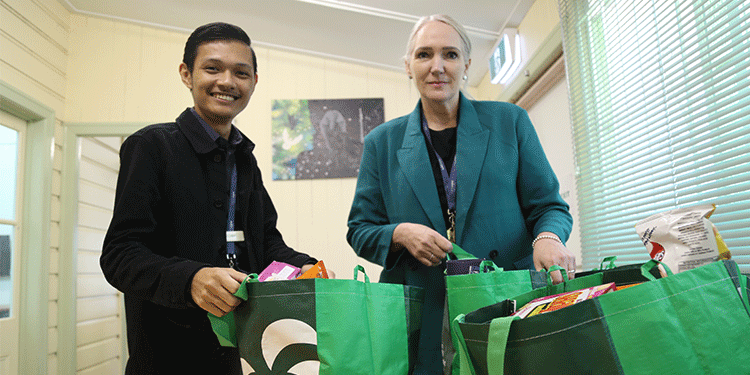 For newly released prisoners in south-east Queensland, finding a roof over their head is an immediate challenge. Source: The Catholic Leader.
Amid a housing crisis, many find themselves homeless or forced into risky, low-rent boarding houses.
"Transitioning is hard, it's really hard," Centacare Post Release Service senior mental health social worker, Cherelle Evans, said.
"It could be any one of us or any one of our children or loved ones. If you release someone from prison into homelessness with no clothing, no ID, no money – what do we think is going to happen?"
Centacare Post Release Service offers support to families of prisoners as well as prisoners serving the final three months of a prison term or during their first 12 months after being released.
It is a unique service that last year supported 147 prison clients – about 90 per cent of them men – in the Brisbane Archdiocese.
These are men and women who have served their time yet emerge from prison vulnerable and without a clear pathway to find a place to live or find a job.
"The question we ask is: 'What can we do to get you back on your feet?'" Centacare's director of pastoral ministries, Judy Norris ,said.
"Our clients are just human beings who need assistance."
From an office behind St Mary's Church in South Brisbane, Ms Evans and her small Post Release Service team offer case management and counselling, helping each client navigate the experiences of incarceration and release as well as practical support for re-entering the community.
Centacare's service can offer immediate and practical help including food and clothing, support to apply for a driver's licence and other forms of ID, compiling health records and starting a job search.
"Everyone who comes through our door is treated with dignity and respect because we're all born equal," Ms Evans said.
FULL STORY
Centacare service helping former prisoners find their feet and a place in the community (By Mark Bowling, The Catholic Leader)