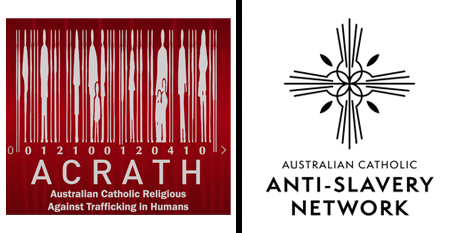 Catholic organisations working to eradicate modern slavery have praised measures in the Budget to support victims and survivors of human trafficking and the establishment of a national anti-slavery commissioner. 
Australian Catholic Religious Against Trafficking in Humans (ACRATH) hailed the federal Government's Budget decision to offer victims and survivors of human trafficking the opportunity to access support without involvement of law enforcement, as a momentous achievement. 
Before Tuesday's Budget announcement, a trafficking victim's ability to access the Support for Trafficked People Program was dependent on their capacity to assist police in a criminal investigation or prosecution. 
ACRATH executive officer Christine Carolan said the Budget announcement was one of the most important decisions ever made by a federal government in support of survivors of human trafficking.
"For almost two decades we have tenaciously raised this issue with ministers and public servants. And about five years ago we joined an NGO network to work intensively to achieve this. This change will make such a difference to so many people, especially those who have been trafficked but who don't want to speak about their circumstances with the police," Ms Carolan said.
The Budget also provides $8 million over four years from 2023–24 (and $2 million per year ongoing) to establish an Anti-Slavery Commissioner. 
"The Australian Catholic Anti-slavery Network overwhelmingly supports the establishment of a Commonwealth Anti-Slavery Commissioner. This role will ensure modern slavery is a high priority issue for government, business and civil society and accountability for action and inaction," said ACAN chair John McCarthy.
"I think an Anti-Slavery Commissioner can make a major impact since the Commonwealth is the largest procurer of goods and services with the most leverage in Australia."
FULL STORY
ACRATH celebrates milestone advocacy success (ACRATH)