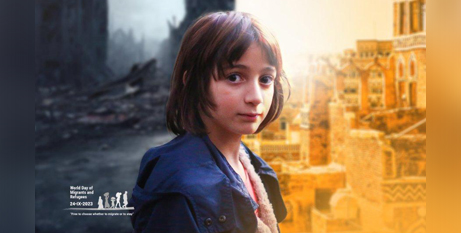 Everyone should be free – not forced – to leave their homeland, to remain in their new host nation and to return to their country of origin, Pope Francis says in his message for the World Day of Migrants and Refugees. Source: CNS.
Pope Francis' message for the World Day of Migrants and Refugees, to be observed on September 24 , focuses on the theme, "Free to choose whether to migrate or to stay". The message was released at the Vatican yesterday.
"Persecutions, wars, atmospheric phenomena and dire poverty are among the most visible causes of forced migrations today," the Pope wrote. "Migrants flee because of poverty, fear or desperation.
"Eliminating these causes and thus putting an end to forced migration calls for shared commitment on the part of all, in accordance with the responsibilities of each.
"This commitment begins with asking what we can do, but also what we need to stop doing," he added.
"We need to make every effort to halt the arms race, economic colonialism, the plundering of other people's resources and the devastation of our common home."
The ideal of the first Christian community was for the faithful to be together and have "all things in common" so that the benefits and proceeds of everyone's goods could meet everyone's needs, the Pope wrote.
"To make migration a choice that is truly free," he wrote, "efforts must be made to ensure to everyone an equal share in the common good, respect for his or her fundamental rights and access to an integral human development."
Meanwhile, he wrote, "we are called to show maximum respect for the dignity of each migrant" by accompanying and managing migration flows the best possible ways, "constructing bridges and not walls, expanding channels for a safe and regular migration."
FULL STORY
People should be free to choose, not forced, to migrate, pope says in message (By Carol Glatz, CNS via NCR Online)