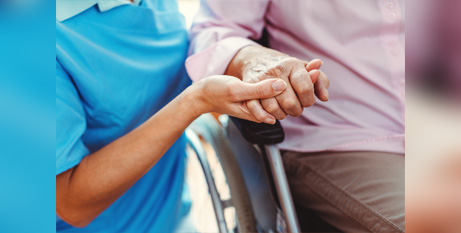 Australians are being asked whether they would prefer to pay more tax or pay more for their own care in a Labor plan to make services for the elderly, people with disability and veterans more financially viable. Source: The Australian.
Under a new draft national plan unveiled by the Albanese Government, Labor is igniting a national conversation about the need to tame significantly increasing costs across the care and support economy with spending on aged care, disability, childcare and veterans' affairs projected to balloon to more than $110 billion by 2026-27.
Health economists and aged care advocates say the plan is the Government's starkest signal since it came to power last year that it needs to rethink how care services are funded.
The document released yesterday places "fair and reasonable consumer contributions" as a key objective and said further policy consideration may be needed in order to ensure the sustainability of all care and support services.
"While this strategy proposes a number of actions and policy goals to improve services and make them sustainable, it is still all but certain that the costs of these services will significantly increase as a proportion of the Government's budget," the document reads.
"This means that there needs to be a broader national conversation about the expectations on government-funded service provision and the relative contribution between governments and individuals."
The new national strategy – released for consultation until the end of June – comes after decades of debate in the aged care sector over whether wealthier Australians should be forced to pay more for services if they can afford it, with major providers including Catholic Health Australia urging Labor to raise the means-testing threshold for housing wealth by increasing consumer contributions.
FULL STORY
Pay more for aged care or take tax hit (By Jess Malcolm, The Australian)