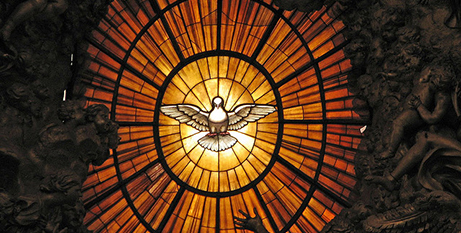 On the Solemnity of Pentecost, Pope Francis urged Catholics to invoke the Holy Spirit daily to bring harmony to a divided world, a polarised Church and to broken hearts. Source: CNA.
Speaking in St Peter's Basilica, the Pope explained that the role of the Holy Spirit, both at the beginning of the creation of the world and at all times, is to make "created realities pass from disorder to order" and "from confusion to harmony".
"In our world today, there is so much discord, such great division. We are all 'connected', yet find ourselves disconnected from one another, anesthetised by indifference and overwhelmed by solitude," Pope Francis said in his homily yesterday.
"If the world is divided, if the Church is polarised, if hearts are broken, let us not waste time in criticising others and growing angry with one another; instead, let us invoke the Holy Spirit. He is capable of resolving these things," he said.
Pope Francis added that he sees the Holy Spirit as not only as the "soul of the Church," but also as "the heart of synodality".
He called for the Synod on Synodality, which will culminate in October with the 16th Ordinary General Assembly of the Synod of Bishops, to "place the Holy Spirit at the beginning and at the heart of the work of the synod".
"The Synod now taking place is – and should be – a journey in accordance with the Spirit, not a parliament for demanding rights and claiming needs in accordance with the agenda of the world, nor an occasion for following wherever the wind is blowing, but the opportunity to be docile to the breath of the Holy Spirit," the Pope said.
FULL STORY
On Pentecost, Pope Francis says Holy Spirit can bring harmony to 'a polarised Church' (By Courtney Mares, CNA)