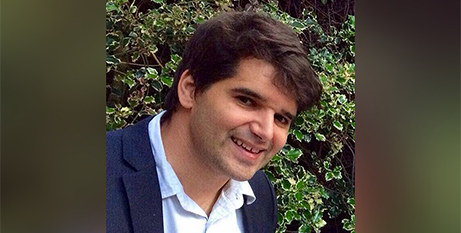 Spain's Madrid Archdiocese is pressing for the beatification of a bank employee and skateboard enthusiast who was killed attempting to save passers-by during a 2017 Islamist terror attack in London. Source: OSV News.
Ignacio Echeverría Miralles de Imperial died in London on June 3, 2017, aged 39. He would have turned 45 on May 25.
"In our societies, where individualism and consumerism prevail, our primary concern is usually with our own needs and whims, and we routinely forget about others," said Juan Carlos Mollejo, the postulator for Echeverría's cause.
"The gesture he made in jeopardising his own life for others forces us to ask questions. How important are the people closest to us, and those we come across on a daily basis? Can we do something for them, even if this means forgetting about ourselves?" he remarked.
Spain's Catholic Association of Propagandists, a group of 23 organisations, launched a nationwide poster campaign to publicise the story of Ignacio Echeverría Miralles de Imperial, whose beatification process was backed in January by Cardinal Carlos Osoro of Madrid.
Echeverría had worked as a lawyer for HSBC bank in the English capital's financial district, City of London, for a year, adapting European directives against corruption and money laundering, when he witnessed the attack at south London's Borough Market while cycling home with friends. He immediately intervened, using his skateboard as a weapon.
Although he drew the attackers away from a random French victim, enabling her to escape, Echeverría was stabbed in the back when he pressed on and attempted to save a policeman.
Meanwhile, the rector of Echeverría's former London parish said he had been well known as a regular Mass attender and helper and confirmed that local Catholics also were ready to testify in his cause.
"His faith was obviously very important to him — while he didn't draw attention to himself, he was a strong presence here," Fr Keith Stoakes, from the Church of Sts. Mary and Joseph in Poplar, said.
FULL STORY
Spanish banker and skateboarder killed in 2017 London attack while saving woman's life is on path to beatification (OSV News)