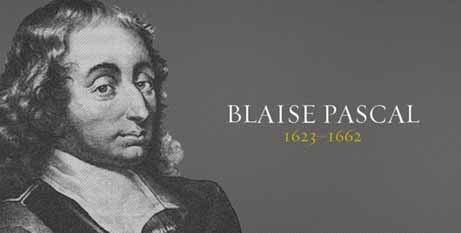 Pope Francis has marked the 400th birthday of 17th-century French mathematician and philosopher Blaise Pascal by publishing an apostolic letter praising him as "a tireless seeker of truth". Source: Vatican News.
The Pope's Apostolic Letter stressed Pascal's scientific brilliance, concern for the poor, and relentless search for God.
A key theme of Pope Francis' letter is the "brilliant and inquisitive mind" of Pascal. A child prodigy, he made important breakthroughs in mathematics and, at age 19, invented an arithmetic calculator, a forerunner of the modern computer.
The Pope stresses that Pascal used his intellectual gifts to wrestle with "the questions that troubled his age", inventing, for example, the "five-penny coaches" system, the world's first public transport network.
The Holy Father goes on to praise Pascal – who, aged 31, underwent a conversion experience he referred to as the "Night of Fire" – for his nuanced understanding of the role of reason in religious belief.
On the one hand, the Pope says, Pascal argued for the "reasonableness of faith in God"; on the other, precisely because of his own intellectual prowess, he also recognised reason's limits, and stressed the importance of responding with faith to God's call.
A final theme to emerge from the letter is Pascal's attention to those less well-off than himself.
"It is moving," Pope Francis writes, "to realise that in the last days of his life, so great a genius as Blaise Pascal saw nothing more pressing than the need to devote his energies to works of mercy."
At a press conference to present the Apostolic Letter, Cardinal Tolentino de Mendonça, the Prefect of the Vatican's Dicastery for Culture and Education, stressed that Pope Francis is a "profound admirer" of Pascal.
He said the Pope has released, or is planning to release, a number of such Apostolic Letters, on figures, such as Dante Alighieri and Saint Therese of Lisieux, whom he judges "beacons" for the contemporary world.
FULL STORY
Pope Francis celebrates 'brilliant' mathematician and philosopher Blaise Pascal (By Joseph Tulloch, Vatican News)
RELATED COVERAGE
Pope Francis publishes apostolic letter on Blaise Pascal (CNA)