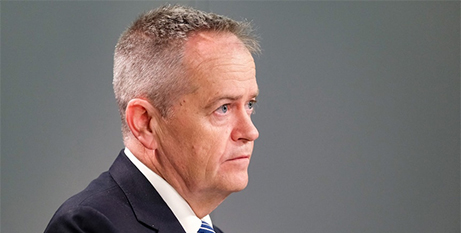 Fewer people with psychosocial disability may be added to the National Disability Insurance Scheme in the future, as NDIS Minister Bill Shorten flags the diversion of 27,000 people to other supports in the next four years who would have otherwise joined the scheme. Source: ABC News.
Stressing that current participants would not be removed from the scheme, Mr Shorten said the program should not serve as a catch-all for disability, and that some people with psychosocial disability could be better supported outside the NDIS.
"We believe that if we can set up supports outside the scheme in the area of psychosocial support, maybe not everyone needs to go on the scheme who might have otherwise gone on the scheme," Mr Shorten said.
"We estimate as a result of reforms that the initial projection could be lowered by the number of people on the scheme by 27,000 [by 2026-2027].
"The reality is NDIS can't look after every disabled person in Australia, but at the moment I think there is insufficient supports outside, and that is not just a comment about the states — federal departments, local government, we can do more."
Mr Shorten said better community mental health services could reduce the need for some people who do not need full-time support under the NDIS from having to use the scheme.
The Government is reviewing the NDIS as it seeks to contain the projected ballooning cost to run the scheme, which was forecast to increase by 13.8 per cent each year.
The NDIS was forecast to grow from about 600,000 participants to about 851,500 in four years' time, but the Government expects that growth would be curbed to about 824,300 under its proposed reforms.
The Government's review into the NDIS is due in October.
FULL STORY
People with psychosocial disability may be diverted from NDIS in future, as government forecasts 27,000 reduction in participant growth (By Jake Evans, ABC News)