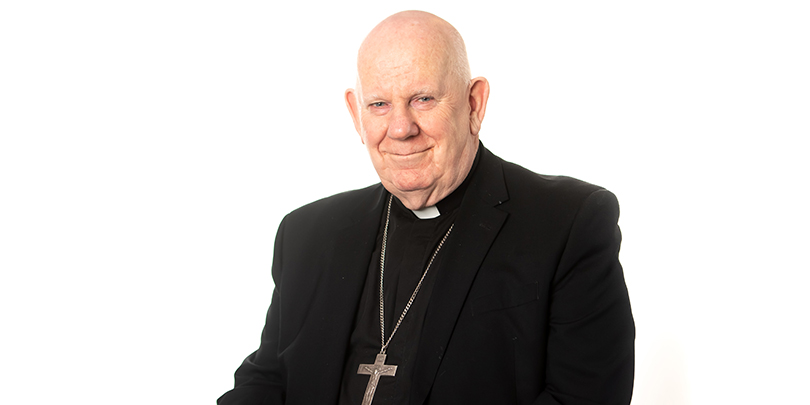 Trauma from constantly being told "the horrors" of sexual assaults has caused Bunbury Bishop Gerard Holohan to call it a day after 22 years in the job. Source: South Western Times.
Bishop Gerard Holohan said there were "many nights" he could not sleep and could not return to work the next day after hearing graphic details of sexual assaults.
A change in 2019 to mandatory reporting laws in Western Australia added the clergy to the list of professions compelled to report claims of child sexual abuse, even if heard in confession.
"I'm basically worn out," Bishop Holohan said.
An official statement from the diocese said his resignation was because he was "unable to fulfil his responsibilities" and had "neither the health nor energy to continue".
"Many nights I lost sleep because of the horrors of what I heard and many days I could not return to work after a mediation."
Up until last Friday, when his resignation was accepted by Pope Francis, Bishop Holohan had been the longest-serving senior bishop in Australia.
He believed modern stresses on bishops was causing 30 per cent of priests worldwide to "knock back" the role, deciding they could not "cope" with the pressures.
Bishop Holohan agreed that while it's important the Church be talking about the issues, it was very hard to hear.
"The bishop's job is full-time, this (hearing about sexual assaults) is a whole other dimension," he said.
"I don't think anyone could sustain that forever, and emotionally it's traumatic."
"The stress is the main reason why people don't feel like they can take it on, there's loads of good priests who could be bishops, except in these times the stress is too high."
However, despite the pressures he faced, Bishop Holohan said he was "extraordinarily proud" to hold the position and if younger would "do it all again."
FULL STORY
Bunbury Bishop retires over stress (By Breanna Redhead, South Western Times)
RELATED COVERAGE
Bishop Holohan shares his joy as shepherd of Bunbury (The eRecord)