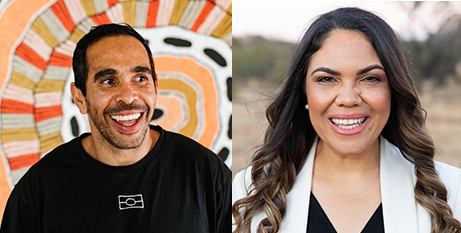 The pitches for the Yes and No campaigns on the Voice to Parliament have been unveiled, with some sports stars endorsing a Yes vote and opponents arguing the proposal is "risky, unknown [and] divisive". Source: News.com.au.
Both sides of the referendum divide have outlined their arguments in new campaign pamphlets, to be mailed to all households several weeks before the vote.
But there's still no word on when exactly that vote will be, with Prime Minister Anthony Albanese keeping the date under wraps.
According to the Yes pamphlet, the Voice will be a committee of Aboriginal and Torres Strait Islander people who will give advice to the Parliament and government on issues that affect their community.
It will include Indigenous Australians from every state and territory, the Torres Strait Islands and representatives from the regions and remote communities.
Johnathan Thurston, NRL champion and Gunggari man, endorses the Yes vote in the campaign material, arguing that it's time to give the community a greater say in developing policy.
Eddie Betts, Adelaide and Carlton AFL legend and a Gubrun, Wirangu/Kokatha man said it would finally provide a seat at the table.
But the No campaign will target wavering voters, arguing "if you don't know, vote no" and warning that the result will not be determined by celebrities.
The "ten reasons to vote no" included in the material argue that the Voice as proposed is legally risky and lacks detail.
"This Voice will not unite us, it will divide us by race," Senator Jacinta Nampijinpa Price, Shadow Minister for Indigenous Australians and a Warlpiri woman said.
The referendum date is still not set with, Prime Minister Anthony Albanese ruling out announcing the date at the Garma festival next month.
FULL STORY
Yes and No campaigns on Voice to Parliament reveal their pitches (By Samantha Maiden, News.com.au)
RELATED COVERAGE
Yes and No cases draw battle lines on Indigenous Voice (The Age)
Speaking out: opposing camps state their reasons for and against an Indigenous Voice to Parliament (The Australian)