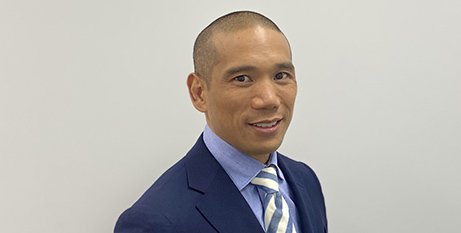 Catholic Health Australia has announced its chief executive, Pat Garcia, will leave the peak body after four years to take up a role at St Vincent's Health Australia as group general manager of public affairs and general counsel.
CHA chair John Watkins said Mr Garcia's contribution to CHA, and the health sector more broadly, had been invaluable.
"Pat has worked tirelessly, during an unforeseeably challenging period, to advocate on behalf of the hospitals and aged care facilities in our network and the people they care for," Mr Watkins said.
"Under Pat's stewardship, CHA not only navigated the challenging landscape of the COVID-19 pandemic but also spearheaded campaigns to promote vaccination and extend gratitude to our indefatigable healthcare workers. He helped ensure sustainability funding for hospitals when elective surgeries were suspended, enabling them to continue providing essential services throughout these unprecedented times.
"His brave advocacy for user contributions to take a more prominent role in aged care funding played an instrumental role in reshaping the national debate. I now note user contributions are established as a key consideration for the federal Aged Care Taskforce."
Mr Garcia also chaired the aged care sector's steering committee for the sector-wide "It's time for better aged care" campaign, reinforcing the call for substantial policy reforms and funding boosts in this critical sector following the release of the Aged Care Royal Commission's recommendations.
Mr Garcia said he was proud of CHA's accomplishments over the past four years.
"The Catholic Health sector is a crucial pillar of Australian society and I'm so proud to have served in this role for the national peak. We've built strong foundations for a fair and more robust aged care system and have taken significant strides to uplift the entire health sector."
Mr Garcia will leave CHA in late August. The CHA board will commence the search for a new chief executive shortly.
FULL STORY
Pat Garcia steps down as CHA chief to take on new role in Catholic health sector (Catholic Health Australia)