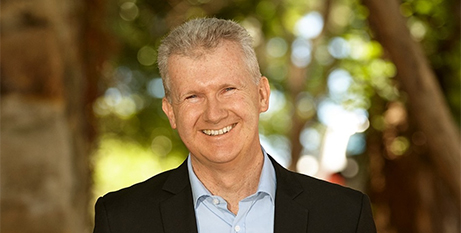 The Albanese Government will make it easier for casuals to convert to full-time work if they choose, in the first taste of Labor's next stage of industrial relations reforms to be unveiled in coming months. Source: The Guardian.
Casuals who work full-time hours would be able to access leave entitlements and guaranteed hours if they change their employment status, with the Government to legislate a new definition of casual work, under the proposal.
"No casual will be forced to become a permanent employee. But for those who desperately want security – and are being rostered as though they were permanent – for the first time, job security will be in sight," said the Workplace Relations Minister Tony Burke.
The Government's next tranche of workplace changes, due to be introduced to Parliament before the end of the year, will include long-mooted updates to definitions of casual work.
In a speech to the Sydney Institute today, Mr Burke will say Labor plans to "close the loophole that leaves people stuck classified as casuals when they actually work permanent regular hours".
Mr Burke claimed current laws facilitated employers "double dipping – taking all the advantages of a reliable workforce and not providing any of the job security in return. That loophole needs to be closed."
Groups including the Business Council and big employers like Wesfarmers have previously raised concerns about the Government flagging such changes, claiming casuals would lose flexibility and extra pay loading if they were forced to convert to permanent employment.
Mr Burke maintains no casual will be forced to change their employment status under the changes.
The changes are part of a broader set of reforms to be introduced into parliament later this year, expected after September.
FULL STORY
Labor to give casuals new rights to full-time employment in move to improve job security (By Josh Butler, The Guardian)