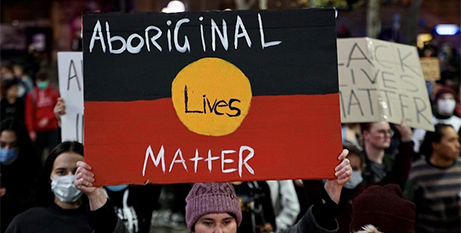 Federal and state governments have been lashed for a weak and piecemeal approach to tackling Indigenous disadvantage that risks becoming "another broken promise" for Aboriginal and Torres Strait Islander people. Source: Canberra Times.
In a scathing assessment of progress on the 2020 National Agreement on Closing the Gap, the Productivity Commission accused governments of adopting a business-as-usual approach frequently at odds with the aims of the agreement and which makes the situation worse.
The 2020 agreement called for governments and Aboriginal and Torres Strait Islander people to work together to overcome inequality and "achieve life outcomes equal to all Australians".
Among its priorities were shared decision-making, building the community-controlled sector and transforming government organisations to work better with Indigenous people.
"Governments are not adequately delivering on [their] commitment," the commission found.
"Progress in implementing the agreement's priority reforms has, for the most part, been weak and reflects a business-as-usual approach.
"It is too easy to find examples of government decisions that contradict commitments, do not reflect Aboriginal and Torres Strait Islander people's priorities and perspectives and that exacerbate, rather than remedy, disadvantage and discrimination."
Without stronger accountability for implementation, the commission warned, "the agreement risks becoming another broken promise to Aboriginal and Torres Strait Islander people".
The report is likely to add fuel to the intensifying debate over the Indigenous Voice to Parliament, which is due to be voted on at a referendum later this year.
Proponents of the Voice argue it will give First Nations people a way to advise on government policies that affect them, while opponents claim it will be ineffective, divisive or unnecessary.
FULL STORY
'Weak and inadequate': govts slammed over Closing the Gap failures (By Adrian Rollins, Canberra Times)