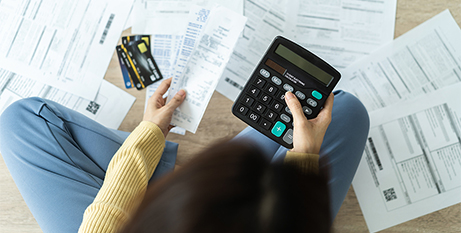 More than one in 10 Australians were unable to pay a gas, water or electricity bill over the three months to June, with a similar proportion saying they missed a payment on their phone or internet due to financial pressures. Source: The Australian.
The proportion of households reporting trouble making ends meet when it came to utilities bills, at 11-12 per cent, was markedly higher than the 8 per cent reported a year earlier, according to the latest financial hardship survey by major bank NAB.
ANU associate professor Ben Phillips said the share of Australians missing bills in the June quarter was "a bit higher than I would usually expect to see", as was the 8 per cent reported a year earlier.
"Having said that, electricity bills and gas bills have increased sharply. The general findings that some financial stress was higher than last year is not surprising – a lot of the basics have gone up," he said.
Monthly consumer price data released on Wednesday showed electricity costs were up 10 per cent to June, and gas prices were up by 22 per cent.
The NAB survey showed 9 per cent of Australians missed a credit card payment in the June quarter, versus 6 per cent a year earlier. The proportion of those who failed to pay an insurance bill lifted from 5 per cent to 8 per cent over the same period.
Small businesses and an estimated 5 million households will receive hundreds of dollars off their next power bill, in a $3 billion policy announced in the May federal Budget, to be co-funded with the states and territories.
But Treasurer Jim Chalmers said the Albanese Government has no immediate plans for further cost of living relief, although he noted the better financial position could leave room for more assistance if required in "future budgets".
FULL STORY
More than one in 10 unable to pay power bills, NAB survey reveals (By Patrick Commins, The Australian)