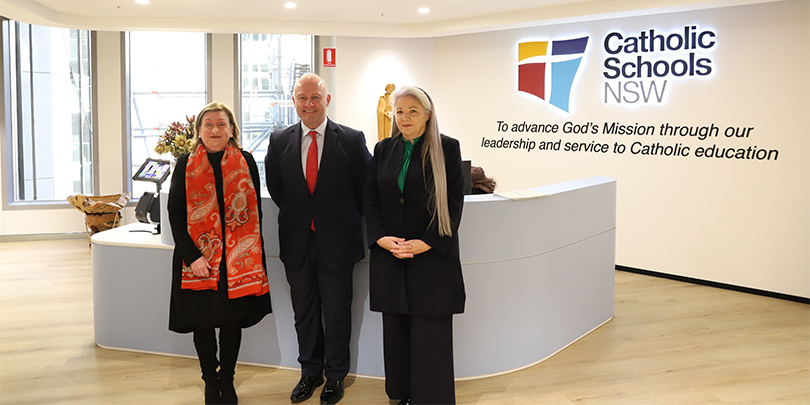 In recognition of United Nations World Day Against Trafficking in Persons, the Australian Catholic Anti-slavery Network has published the third Compendium of Modern Slavery Statements.
The 882-page Compendium represents the efforts of 51 Catholic organisations to comply with Australia's Modern Slavery Act 2018 via the ACAN Program.
Key activities undertaken by Catholic organisations participating in the ACAN Program include:
An estimated 23,955 working hours spent on modern slavery activities
6809 individual staff completed 7106 modern slavery e-learning modules
$5.4 billion of spend on goods and services were assessed as high-risk
46,369 suppliers mapped in high-risk spend categories with the largest spend being on medical devices and supplies, building and construction and facilities management
1235 suppliers completed the ACAN survey
Australian Catholic Bishops Conference president Archbishop Timothy Costelloe SDB endorsed the compendium.
"This compendium outlines how Catholic entities in Australia continue to assess and address modem slavery risks to people that may be present through investments, supplier agreements, business partnerships and on Catholic-owned sites," Archbishop Costelloe said.
"The Modern Slavery Act and the current Modern Slavery Act Review have provided Catholic entities an opportunity to engage with, commit to and demonstrate sustainable and ethical practices … our actions must contribute to decent and dignified work for people in our local and global communities."
Catholic Schools NSW commemorated this year's UN World Day by hosting an event to raise awareness around this year's theme, Leave No One Behind.
Guest speakers at the Catholic Schools NSW event included Sisters of Charity Foundation CEO Louise Burton and ACAN Program Manager Alison Rahill.
Ms Burton spoke about survivors supported by the Modern Slavery Transitional Housing Program. This unique program supports modern slavery survivors over a 12-month period with accommodation in the private rental market.
Ms Rahill spoke about the importance of placing people and human dignity at the cornerstone of efforts to engage with high-risk suppliers in operations and supply chains.
FULL STORY
United Nations World Day Against Trafficking in Persons (ACAN)