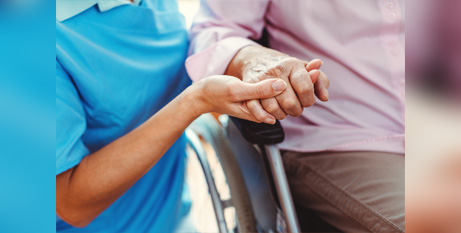 All taxpayers must stump up more, potentially through a new levy, and wealthier older Australians will need to dip into their private savings to lift the quality of aged care, a new proposal put to the Albanese Government warns. Source: The Australian.
The new issues paper also floats "ring-fencing" some of an individual's compulsory superannuation to fund their future aged care.
With more Baby Boomers hitting their 80s and beyond, how to pay for better quality aged care is becoming an increasingly urgent policy problem, leading to providers, consumers, unions and other experts meeting in June to develop a range of funding options for Aged Care Minister Anika Wells.
The summit, convened by peak provider advocacy group Aged and Community Care Providers Association, concluded in its issues paper that "chronic underfunding" of aged care had resulted in both an unsustainable sector and inadequate quality of care.
And with more older people requiring aged care services over the coming decade, be it in their home or in a nursing home, higher taxes and greater consumer co-contributions from those were both needed to improve services, the paper argues.
The paper floats greater individual payments, changes to superannuation, a Medicare-style aged care levy and even the introduction of a new social insurance scheme as funding options.
It also advocates for consideration of a specific aged care levy, along the lines proposed by the aged care royal commission in 2021. It even floats the notion of a broader "care economy" levy – which could include Medicare, aged care, disability, veterans and early childhood care.
An aged care task force created by Ms Wells in June to tackle aged care issues including the financial sustainability of the sector is understood to back greater personal contributions by older Australians who can afford it. The task force, which Ms Wells chairs, is due to report by the end of the year.
FULL STORY
Push for super to be saved for aged care (By Stephen Lunn, The Australian)