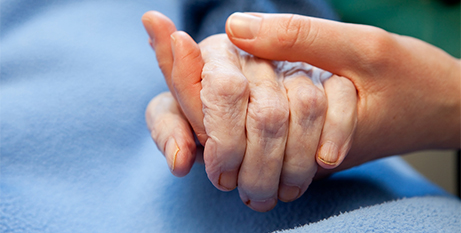 A key Anglican organisation has warned that euthanasia could become so morally corrupting for church-run aged care facilities that it may have to exit the industry. Source: Sydney Morning Herald.
It has advised its aged care homes to discourage residents from using voluntary assisted dying (VAD) when New South Wales's laws take effect this year.
In a report presented to its Synod, Anglican Community Services said it would adopt a strategy of minimum compliance: residential homes would adhere to the requirements of the act, such as allowing residents access to qualified doctors, but refuse any further assistance.
"The report challenges Anglicare Sydney to respectfully, in compliance with the law, seek to dissuade residents from accessing VAD by 'deed and word'," it said.
"The Board of Anglicare Sydney decided … VAD will not be available at its residential aged care homes, and the organisation and staff will not actively participate in the provision of any VAD services," said the report to the Synod.
From November 28, terminally ill adults experiencing "intolerable suffering" can apply to end their lives in NSW. Churches that opposed the law are grappling with how to balance legal obligations with religious objections.
The Anglican report said its staff would not initiate discussions, provide information, or take an active part in a resident's euthanasia.
"It should be recognised that the existence of VAD may well become an intolerable corruption to the service, thus precipitating the need for withdrawal from residential aged care provision in the future."
Catholic Health Australia has also taken a minimal compliance approach in states where euthanasia is practised. "VAD is not consistent with the care we provide. As a result, our NSW members will not facilitate VAD at any of their facilities," a spokesman said.
When residents wish to explore VAD, "our members will always respond in a respectful and compassionate manner".
"That means we will not change the end-of-life care we provide to a patient or resident if they've expressed an interest in VAD or if they explore it as an option."
FULL STORY
'Intolerable corruption': Anglicans warn euthanasia may force exit from aged care (By Jordan Baker, Sydney Morning Herald)