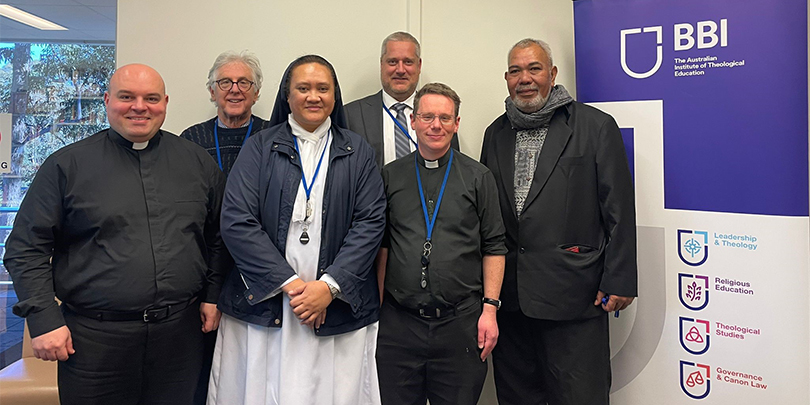 Australian theological institute BBI-TAITE is again welcoming faculty from Saint Paul University Ottawa to teach units in the licentiate in canon law, after the face-to-face program had been suspended due to COVID-19.
For the next two weeks, Chad Glendenning and Michael-Andreas Nobel will teach two subjects – marriage jurisprudence and liturgical law – at BBI-TAITE, Pennant Hills in Sydney's Upper North Shore.
Professor Glendenning is dean of the Pontifical Faculty of Canon Law at SPU with expertise in sacramental and liturgical law. Associate Professor Nobel has a number of specialisations, including marriage law.
The program is part of a partnership between BBI-TAITE and SPU to provide the licentiate in canon law in Australia. SPU is one of the world's leading canon law centres, and each year members of the Canadian faculty teach face-to-face in Australia. These units supplement other online choices and build into this pontifical specialist award. Students come from across Australia, New Zealand and Asia to participate.
Graduates in the licentiate take up leading roles in dioceses providing canonical advice to the faithful, from women whose marriages have broken up to religious superiors and bishops. It is one of the important pastoral roles in the church.
There is a worldwide shortage of canon lawyers and this ongoing collaboration is an initiative to provide specialist learning in a more practical mode.
FULL STORY
Canon Law advanced studies returns to Australia (BBI-TAITE)