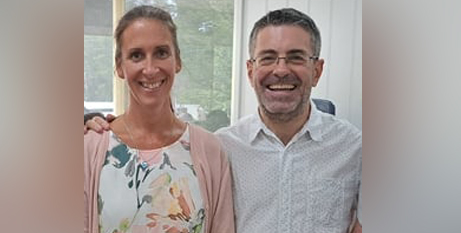 Kevin and Helen Wagner were so ready for children after their marriage in 2005 that Helen "sobbed for days" the first time she realised they had not conceived. Source: The Catholic Weekly.
Kevin is one of nine children, Helen one of four, and they dreamed of having their own big brood. They also valued the Church's teaching about being open and welcoming of the possibility of children in marriage.
But months and years passed, and a baby never came. The couple, who are members of the Emmanuel Community, failed to find guidance in the Church with knowing how to cope, and at times felt deeply misunderstood by friends and relatives and crushed by the burden of others' expectations.
Now in their late 40s, they hope to help couples on a similar journey to know that they are not alone.
Supported by the Archdiocese of Sydney's Life, Marriage and Family Office, the Emmanuel Community will facilitate a retreat day for married couples who have been unable to have children due to infertility, miscarriage or stillbirth, on Saturday October 7, at the Mt Schoenstatt Spirituality Centre in Mulgoa, New South Wales.
"Kevin and I always received nourishment and consolation from the Church in the sacraments and our involvement in the life of the Church, but what we didn't receive during those very painful years was any guidance or support about our situation," Helen said.
"It's one reason why we have been motivated to allow God to use us to be that guidance and support and listening ear for others, and why we are so grateful for the support of the Archdiocese of Sydney and the Life, Marriage and Family Office in holding this retreat day.
The You Are Not Alone retreat day will include talks, testimonies, prayer and Reconciliation. Details: www.trybooking.com/CKWXP
FULL STORY
Retreat to show You Are Not Alone (By Marilyn Rodrigues, The Catholic Weekly)