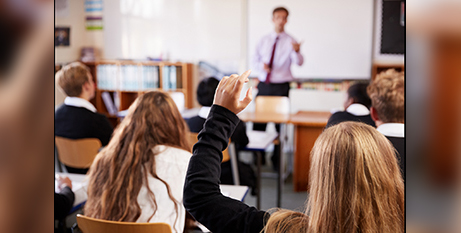 Australia's Christian schools peak body has warned a proposed federal Human Rights Act could threaten religious freedoms, urging the Albanese Government to revisit religious discrimination legislation. Source: The Australian.
Christian Schools Australia said Australia's Human Rights Framework was "lopsided and unbalanced", and prioritised "non-discrimination above other equally important rights" that had eroded protections for religious freedom.
In its submission to a parliamentary inquiry into Australia's Human Rights Framework, CSA said the exemptions to anti-discrimination and equal opportunity laws granted to religious schools were a "poor mechanism", which was being weakened in many justifications.
The exemption allows religious schools to hire teachers from their own faith and fire teachers who come out as gay, become involved in an adulterous relationship or in any other way fail to reflect the institution's religious principles.
"The Human Rights Framework has failed to ensure a proper education in relation to human rights, resulting in a lopsided and unbalanced human rights environment," the submission said.
"This skewed understanding of human rights, prioritising non-discrimination above other equally important rights, has resulted in a diminution of protections for religious freedom and other fundamental freedoms.
"The failure to provide adequate national protections against religious discrimination is a blight on Australia's record of commitment to human rights and compliance with our treaty obligations."
The inquiry, conducted by the Parliamentary Joint Committee on Human Rights, is reviewing the Human Rights Framework, which requires that every bill be accompanied by a statement on its compatibility with human rights obligations, for the first time since it was introduced in 2010.
A spokesman for federal Attorney-General Mark Dreyfus said the Government will carefully consider the committee's report, due next year.
"The Government will remain focused on delivering on its key election commitments when it comes to protecting and enhancing human rights," the spokesman said.
FULL STORY
Christian schools: Human Rights Act threat to religious freedoms (By Rhiannon Down, The Australian)