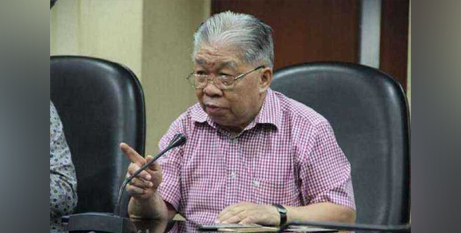 An Indonesian archbishop has called on Catholics to stop drinking alcoholic beverages and described alcohol traders as big enemies of the Church who destabilise social peace and progress. Source: UCA News.
Archbishop Petrus Canisius Mandagi MSC of Merauke in Christian-majority South Papua Province issued a circular letter on Sunday expressing concerns about reported violence caused by alcoholism in several areas in his archdiocese.
"Suppliers of branded liquor as well as locally produced alcoholic beverages are big enemies of the Catholic Church and of the Archdiocese of Merauke," he said in the letter circulated across the archdiocese.
Archbishop Mandagi asked the police "to take firm action against individuals who sell liquor both from outside the region and locally."
"Individuals who are found to be intoxicated due to alcoholic beverages must also be dealt with firmly by the authorities," he wrote.
The letter was addressed to episcopal vicars and parish priests throughout the region and asked to read it out at official Church celebrations.
The letter was issued after receiving information that some Catholics were involved in a fight after drinking alcohol, Archbishop Mandagi said on Monday.
"As a result of drinking alcohol, clashes between ethnic groups also occur. So, alcohol must be eradicated," he said.
Last month, a Catholic in Merauke died after being involved in a clash after drinking alcohol, he said, while another Catholic had his hand broken after a drunk man beat him on the street.
The Merauke Regency implemented a regional regulation in 2018 prohibiting the sale and distribution of liquor in the area. However, alcoholic beverages are available.
Inspector Sitanggang, a police officer in Onggaya, said they "routinely carry out raids and take firm action" against illegal production and sales of alcohol.
FULL STORY
Indonesian archbishop urges Catholics to quit alcohol (UCA News)