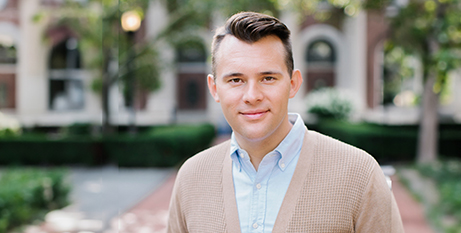 Catholic journalist Christopher White, an expert on Pope Francis, is coming to Australia for a series of events in Parramatta, Sydney and Melbourne. Source: Catholic Outlook.
White's visit is part of Parramatta Diocese's "Bishop Vincent Presents" series.
Landing in Australia fresh from the Synod on Synodality in Rome, the National Catholic Reporter journalist will conduct a series of talks on the future of the Church and Pope Francis' pontificate. His public lecture "Will our faith have children? Reflections on the health and dynamism of global Catholicism" will be held in Parramatta on November 9 and in Melbourne on November 15.
White is currently reporting live from the Synod on Synodality in Rome and will also give his reflection on this global event.
He has reported on Church affairs for over a decade and has travelled with Pope Francis on trips to Switzerland, Slovakia, Cyprus, Greece, Malta, Canada, Kazakhstan, Bahrain, Democratic Republic of Congo, South Sudan, Portugal, Mongolia and France.
White has also reported from four World Youth Days (Lisbon in 2023, Panama in 2019, Poland in 2016 and Madrid in 2011) and three Synods of Bishops – the current Synod on Synodality, the Amazon Synod in 2019, and the Synod on Young People in 2018. He has reported from all seven continents and his last trip to Australia was in 2015.
As a young Catholic covering the Vatican, he has a unique perspective on the internal workings of the Vatican and the tensions within the global Church.
For more information and to register for White's public lectures, please visit: www.parracatholic.org/christopherwhite
FULL STORY
Vatican correspondent and Pope Francis expert, Christopher White coming to Australia (Catholic Outlook)