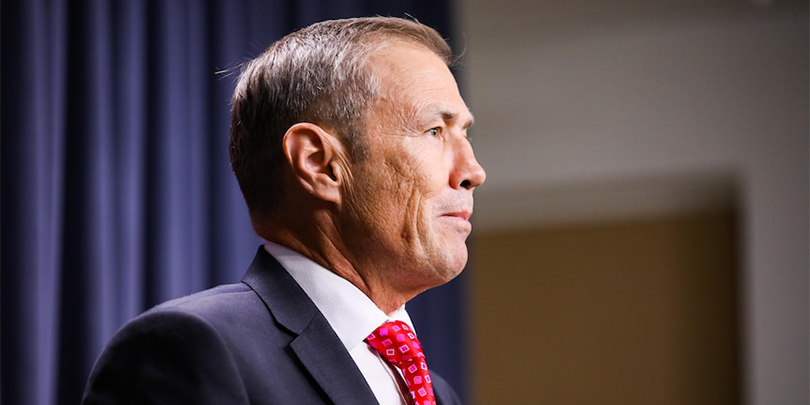 Laws barring religious schools in Western Australia from discriminating against gay teachers have been delayed and could be shelved in the wake of the Cook Government's repealed Aboriginal Cultural Heritage Act. Source: The West Australian. 
State Attorney-General John Quigley announced plans to overhaul WA's anti-discrimination laws last August, vowing at the time the bill would be introduced to Parliament in 2023.
But multiple sources say the Equal Opportunities Act now faces an uncertain future as the Government, rattled following the Aboriginal heritage laws debacle, shies away from a potentially bruising fight with faith leaders.
A spokeswoman for Mr Quigley said the Cook Government was "100 per cent committed to new Equal Opportunity legislation", but would not confirm whether the act would be introduced to Parliament ahead of the 2025 election.
"We are continuing to engage with stakeholders in relation to this important reform, as legislation is drafted," she said. "The Australian Law Reform Commission is also due to report in December in relation to federal anti-discrimination laws.
"The state Government will consider the report and the federal Government's response as drafting continues. The Cook Government will introduce the equal opportunity legislation to Parliament as soon as it is ready."
Separate to WA, the Albanese Government has tasked the Australian Law Reform Commission with reviewing federal anti-discrimination laws.
In a consultation paper released earlier this year, the ALRC proposed removing existing exemptions to the Commonwealth Sex Discrimination Act that allow education institutions to discriminate against employees and students on the grounds of sexual orientation and gender identity, among others.
That change — which is similar to provisions already legislated by Victoria and Tasmania and flagged by Mr Quigley for WA — is opposed by the National Catholic Education Commission.
FULL STORY
Laws barring WA's religious schools from discriminating against gay teachers delayed (By Josh Zimmerman, The West Australian)