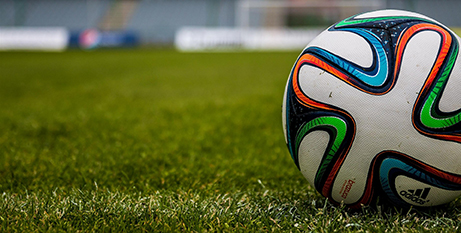 An Irish professional soccer player is calling for action from the sport's governing authority in England after he received racist and anti-Catholic abuse during a match in Sunderland.
James McClean plays for Wigan Athletic in the Championship, the second-tier soccer league in England, a division below the Premier League.
In Saturday's match against Sunderland, for whom McClean played from 2011–2013, people in the crowd chanted anti-Irish and anti-Catholic slogans, including "f—k the Pope."
He drew the ire of Sunderland fans when he played for them by refusing to wear the traditional poppy on Remembrance Day, honouring British troops. It is common for Irish players to refrain from the practice.
In an Instagram post over the weekend, McClean posted a video of the chanting and said the Football Association (FA), the sport's governing body, was doing nothing to tackle the abuse.
"Considering every single year we have an FA representative come into each club to discuss the same old crap they spew to us about discrimination, every single year I challenge them on the abuse, every single year they do nothing," he wrote.
The chants included anti-Irish Republican Army chants (commonly aimed at Irish players), and strong profanity.
In a statement, the Sunderland AFC said the team "has a zero-tolerance policy against all forms of discrimination".
Meanwhile, the English Football League issued a statement saying it "condemns all forms of discriminatory and offensive chanting and will provide assistance wherever appropriate in respect of any investigations undertaken by the club, FA and other authorities."
British soccer has long been plagued by racist, homophobic, and sectarian chanting. Irish players are often subjected to anti-Catholic abuse.
FULL STORY
Irish soccer player calls on English authorities to tackle anti-Irish, anti-Catholic abuse (By Charles Collins, Crux)