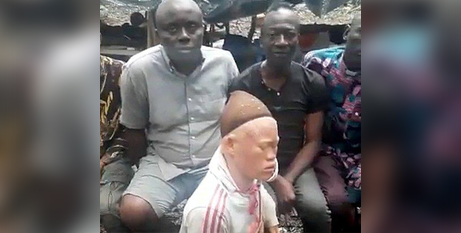 Five priests, a religious sister and three laypeople who were kidnapped over a month ago in Cameroon have been freed in Nigeria. Source: Crux.
They were kidnapped from St Mary's Parish in the Nchang village in the restive South West Region in September.
Bishop Aloysius Fondong Abangalo of Mamfe said on Sunday he was delighted at the news and attributed their release to the prayers of the Christian community.
"For over one month, we have experienced great pain and sorrow on account of the desecration of the main church of St Mary's Parish, Nchang, and the kidnap of our brothers and sisters," the prelate said in a statement. "I announce with great joy the release of all nine who were abducted."
"I am sincerely grateful to all who joined us in the collective effort in praying for the safety and release of our brothers and sisters. Words will only do scant justice in expressing my sentiments of gratitude to all those who collaborated with us in the process of negotiating for their safety and release," the bishop said.
He encouraged the faithful to "pray a decade of the Rosary in thanksgiving to God for the safe release of our brothers and sisters who were kidnapped".
On September 16, gunmen suspected to be separatist fighters attacked the parish compound, took their hostages and burned down the buildings on the premises, including the church.
Bishop Fondong Abangalo didn't say how the negotiations were conducted, but in an eleven-second video, one of the hostages said no ransom was paid.
It is not known exactly how the hostages were taken to Nigeria, which borders the Anglophone regions of Cameroon.
FULL STORY
Cameroonian religious workers freed after month in captivity (Crux)