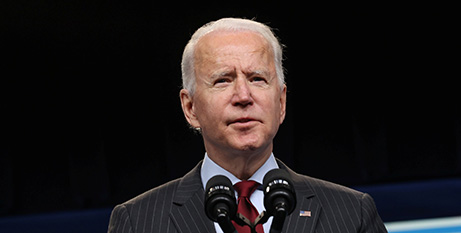 President Joe Biden must end his "single-minded" abortion extremism and see the humanity in unborn children, the United States bishops said this week. Source: CNA.
They said abortion's impact is "tragic," and urged Mr Biden to support mothers.
"The President is gravely wrong to continue to seek every possible avenue to facilitate abortion, instead of using his power to increase support and care to mothers in challenging situations," Archbishop William Lori of Baltimore, chair of the US Conference of Catholic Bishops' Committee on Pro-Life Activities, said on Tuesday.
"This single-minded extremism must end, and we implore President Biden to recognise the humanity in preborn children and the genuine life-giving care needed by women in this country," he said.
The US bishops' statement noted that last week Mr Biden declared that his top legislative priority after the November elections is to codify a national right to abortion.
"Here's the promise I make to you and the American people: The first bill that I will send to Congress will be to codify Roe v. Wade," Mr Biden declared on October 18 in a speech at a Democratic National Committee event in Washington, D.C.
"And when Congress passes it, I will sign it in January, 50 years after Roe was first decided the law of the land," he said. Mr Biden also pledged to veto a Republican-backed proposal to bar abortion under federal law at 15 weeks into pregnancy except in cases of rape, incest, or threat to the mother's life.
FULL STORY
Biden 'gravely wrong' to push abortion, Catholic bishops say (By Kevin Jones, CNA)