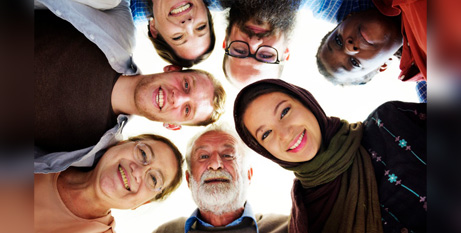 Place-based investment is urgently needed to help Australia's major settlement cities meet the needs of growing refugee communities, according to new research by Australian Catholic University and the Edmund Rice Centre.
Housing pressures, high unemployment and access to educational opportunities are the major challenges facing refugees resettling in Australia, according to the Settlement Cities Report.
However, the research showed that ethnic and linguistic community networks and associations provided vital settlement support to newly arrived refugees.
The 12-month study is the first detailed investigation of refugee settlement through the lens of Australia's major settlement cities.
It explored place-based refugee settlement across the nation, focusing on the local government areas of Logan City in Brisbane's south, Hume, Casey and Greater Dandenong in Melbourne, Fairfield and Liverpool in Sydney's southwest and Salisbury, north of Adelaide.
The research was based on in-depth conversations with refugees, refugee community leaders and local service providers.
It examined the aspirations and challenges of settlement, how refugees felt about their new home, where they found inclusion and belonging, and how well they were able to access essential services such as healthcare or education.
Edmund Rice Centre for Justice and Community Education Senior Researcher Dr Altin Gavranovic said community associations helped foster a feeling of belonging and connection to services that might be otherwise hard to access.
The project also revealed the challenges each city faced accommodating large numbers of new arrivals, highlighting key lessons for policymakers and politicians about how to tackle refugee settlement.
Australian Catholic University refugee expert Dr Mary Tomsic, who co-authored the report, said it was the first study of its kind.
FULL STORY
Research reveals need for investment in refugee resettlement hot spots (ACU)