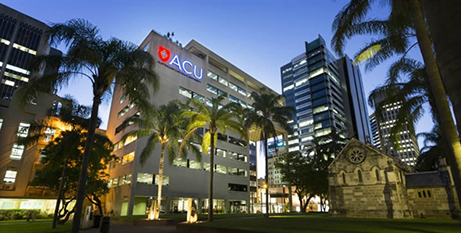 Australian Catholic University will cut jobs, travel and consultancies to save $30 million next year as it suffers the financial impact of losing domestic students who have abandoned higher education to take jobs or travel. Source: The Australian.
In an email sent to staff on Monday, ACU provost Meg Stuart and chief operating officer Stephen Weller said reducing workforce expenditure was unavoidable if the university's $30m savings target was to be met.
The university will cut 8.2 per cent of its non-academic jobs in the next year, which means the loss of 106 full-time equivalent positions, to save $16.5m.
"This has been a very difficult decision, and not one that any of us take lightly," the email said.
"But it is the only way we can meet our immediate budgetary challenge and achieve a sustainable operating position for the future."
Dr Weller said that the university was forecast to have a $30m deficit next year if no action was taken. The spending cuts are designed to produce a balanced budget in 2023.
In the email, Professor Stuart and Dr Weller told ACU staff that "in recent years staff numbers have steadily increased in a way which is unfortunately not sustainable".
The email said the university will reduce recruitment, limit travel, reduce consultancy costs and review capital and major projects for budget savings.
Leah Kaufmann, the National Tertiary Education Union's ACU branch president, said the union was concerned that "many details" were still unclear about the spending cuts.
FULL STORY
Jobs go at Australian Catholic University in $30m budget cuts (By Tim Dodd, The Australian)