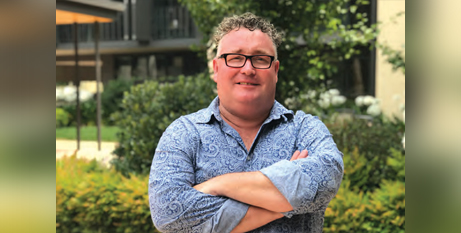 A virtual learning model is supporting the expansion of two schools in the Canberra-Goulburn Archdiocese. Source: Catholic Voice.
McAuley Catholic Central School, Tumut, and St Anne's Central School, Temora, will introduce Year 11 classes next year and Year 12 in 2024.
McAuley principal Eamonn Moore said the local community had long held hope the K-10 school be able to support a Catholic education for the entirety of its students' education.
"At the moment, we have around 17 students remaining with us who are excited to be the leaders of our school and experience many firsts as we grow into the future," he said.
"They will become our first graduating Year 12 class. The class of XXIV ('24)."
Mr Moore said virtual learning provided flexibility in timetabling and lesson delivery, making expansion possible. The Tumut and Temora schools have teamed up to run the programx.
St Anne's principal Grant Haigh said students "have the opportunity to study a combination of in-classroom and virtual learning subjects that are tailored to suit their needs."
Mr Moore said students would meet with their online class and teachers at least once a week, with close supervision and support from the school.
Until now, he explained, local families who wanted to continue with Catholic education had to send their children to boarding school.
"The huge benefit is that we can have young people remain at home with their families," he said.
"They will contribute to the local economy by shopping, working and socialising in their own town."
FULL STORY
Cutting edge technology helps students live at home (By Veronika Cox, Catholic Voice)