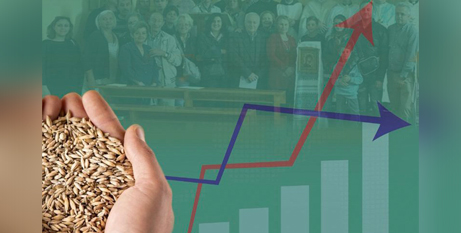 No investment of money is morally neutral; "either God's kingdom is being advanced by the assets we deploy, or it is being neglected and undermined", a new Vatican document says. Source: Franciscan Media.
To help Catholic institutions and individuals invest in a way consistent with the values of their faith, the Pontifical Academy of Social Sciences has published a document entitled Mensuram Bonam (For Good Measure).
Using the principles of Catholic social teaching and definitive Church pronouncements on issues such as abortion, nuclear weapons and the death penalty, the document calls on bishops conferences and other Catholic investors to develop investment criteria that are consistent with the Catholic tradition and inspired by "a solidarity-based commitment" to promote not only needed financial returns, "but also human dignity, care for creation and inclusive growth through united action bound by love".
Subtitled Faith-Based Measures for Catholic Investors: A Starting Point and Call to Action, the document lists 24 topics – from abortion to water – that should be considered when planning an investment strategy that generates the funds necessary to continue the Church's mission but does so in the most ethical way possible.
Initial work on the document was done under the auspices of the Dicastery for Promoting Integral Human Development when it was led by Cardinal Peter Turkson. A first draft of the document was shared with reporters in January and then revised.
Cardinal Turkson, now chancellor of the pontifical academy, told reporters at the time that the document does not have "prescriptive power or force".
Specific decisions must be made on a local level, considering both the investment possibilities and the financial needs of the investor, he said, adding, however, that it makes no sense for a Catholic entity to benefit from the exploitation of people or the environment, claiming they need the money to help people or the environment.
FULL STORY
Vatican offers guidelines for investing in a way consistent with faith (By Cindy Wooden, CNS via Franciscan Media)