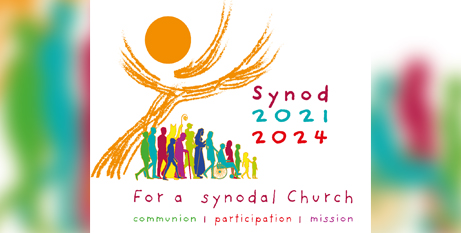 While some want Church "reform" and others want "to put the brakes on the Synod process", those involved in preparing the next phase of the Synod on Synodality want to "mend" the Church, said a top cardinal. Source: NCR Online. 
As final plans are made for the continental phase leading to the Synod of Bishops 2023-24, the bishops and coordinators responsible for the regional meetings met at the Vatican on Monday and Tuesday.
Meeting Pope Francis on Monday, the Synod's relator general, Cardinal Jean-Claude Hollerich of Luxembourg, said the process has faced "temptations" along the way.
Particularly in the media, he said, there is a temptation to politicise the Church, looking at it "with the logic of politics".
"Some have an agenda for the reform of the Church; they know very well what needs to be done and they want to use the Synod for that purpose: this is instrumentalising the Synod. This is politicising," he said.
"On the opposite side are – to borrow your word – the 'indietrists' (literally, backwardists) who do not understand that a true Catholic tradition evolves while remaining a tradition in its time," Cardinal Hollerich told the Pope. "They, too, would like to put the brakes on the Synod process."
But, he said, the 30 participants from around the world who met at the Vatican in late November "want to be able to enter into a true discernment, an apostolic, missionary discernment, so that the synodal Church can carry out its mission in the world. We want to walk together with you and, above all, with the Holy Spirit and with Jesus, in order to mend our Church."
The meeting at the Vatican was meant to help finalise plans for the regional gatherings called to reflect on the "Document for the Continental Phase".
FULL STORY
Regional representatives meet pope, discuss 'continental phase' of synod (By Cindy Wooden, CNS via NCR Online)
RELATED COVERAGE
Cardinal Grech: Synodal path is to walk together (Vatican News)