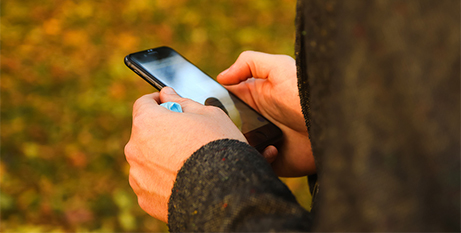 Australians facing poverty are more likely to be restricted with services like Centrelink because of the technology divide, a Senate inquiry has heard. Source: The Australian.
Poverty and social services advocates shared their experiences with the federal Government's community affairs references committee in Brisbane on Tuesday.
Basic Rights Queensland practice director Sam Tracy said technology-based government resources could be one of the biggest barriers for many people trying to access services.
Mr Tracy said many people seeking benefits or assistance from government agencies like Centrelink did not have the digital literacy to access the right services.
"These systems are difficult at the best of times for educated people who understand using technology," he said.
"There have to be options for people — the door to the government isn't there for a lot of people in regional areas and also for people in the cities who have difficulty with digital literacy."
The committee heard evidence that Centrelink services had been streamlined during the pandemic and users had found it easier to access needed benefits.
Anti-Poverty Network Queensland national liaison Jayden Oxton-White said the current system was "intentionally difficult" for users.
He said those streamlined services had since reverted to pre-pandemic now that lockdowns had ended and people were again dealing with the "digital divide".
Nicholas Whitman, from Anti-Poverty Network Queensland, told the committee that the reality of people living pay cheque to pay cheque or without money at all could be struggling.
He said while many CBDs provided free Wi-Fi, those needing to access online services come up against many challenges day to day that many people might not consider, such as being moved on by police for "loitering".
The committee will report its finding to the Senate on October 31 next year.
FULL STORY
Aussies living pay cheque to pay cheque or without money (By Aisling Brennan, The Australian)