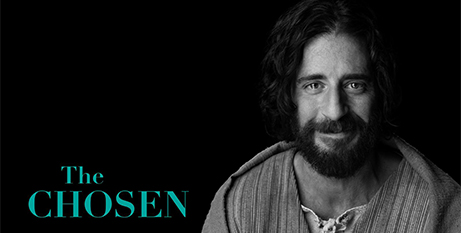 Maitland-Newcastle Diocese parishioners have gathered weekly for the past two months to share an authentic first-century meal and watch a series about the life of Jesus and his disciples. Source: MNnews.Today.
"I have always been curious about the everyday life of Jesus and his disciples so when I saw this program advertised in the parish bulletin, I was immediately interested," said participant Katherine Russell.
In The Chosen Experience, people gathered once a week at Sacred Heart Cathedral in Newcastle to share a meal using traditional recipes from first-century Israel and watch an episode of The Chosen season one.
The Chosen is a first multi-series that brings to life an interpretation of what life might have been like for Jesus starting his ministry.
The series, created by US director and evangelical Dallas Jenkins, includes the backstories for each of the disciples that were chosen by Jesus. Viewers are first invited into the lives of the disciples, including their struggles. But once introduced to Jesus and the invitation to spend time with him, viewers witness the transformation of each of his first followers.
"The Chosen series has given me the opportunity to better relate to Jesus and the disciples as fellow human beings and it has reinforced for me the fact that the disciples were specially chosen and so am I," Ms Russell said.
Belinda Straiton is a regular Chosen Experience attendee.
"You discover new things with every episode. The sharing of information is so important, listening to other's interpretations and what they get out of each show is wonderful. I can't get enough of it!"
The group plans to watch season two together "as soon as possible".
FULL STORY
Falafel, Shawarma and The Chosen Experience (MNnews.Today)