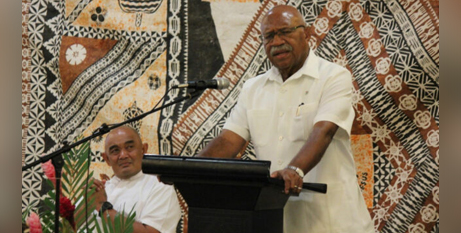 Suva Archbishop Peter Loy Chong says the Church is adamant about having a constructive relationship with the Fijian Government. Source: FBC News.
Fijian Prime Minister Sitiveni Rabuka attended the Federation of Catholic Bishops Conference in Oceania, held this week in Pacific Harbour, Fiji.
Archbishop Loy Chong said the Church played an integral part in Fijian society and will continue to support the lives and dignity of all people.
He added that Christians in Fiji want to work with the government to pursue policies that can improve the lives of all people.
The Archbishop described Mr Rabuka's leadership trend as inspiring and it is the type of leadership the Church is encouraging.
He also emphasised that leaders must continue to seek justice and peace.
FULL STORY
Catholic leader calls for unity (Litia Cava, FBC News)