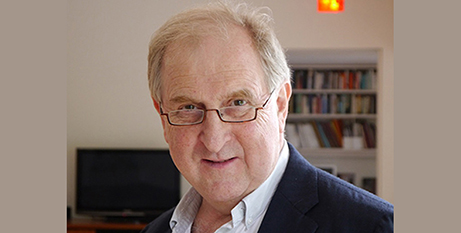 It is vital that all faith-based schools have the freedom to best reflect the needs and aspirations of their various communities, writes Kevin Donnelly. Source: Sydney Morning Herald.
Should religious schools and other education bodies have the right, as they now do, to discriminate when it comes to whom they employ and enrol?
The overwhelming majority of non-government schools are faith-based and committed to teaching the tenets of their particular religion. Given their religious character, the question arises as to what extent they should be free to manage themselves without intervention.
At the request of Attorney-General Mark Dreyfus, the Australian Law Reform Commission has released a consultation paper putting forward its proposals for how the federal Government should address these questions. Submissions will close on Friday.
The commission's findings could have direct consequences for the 2724 religious non-government schools across Australia, plus the 1.4 million students and their parents, who make financial sacrifices to choose such schools.
Organisations such as the Australian Education Union and human rights group Equality Australia argue schools and other education bodies should no longer have control over staffing and student enrolments. They argue it's unfair and discriminatory.
Religious leaders from across Australia argue the opposite. They say faith-based schools must be allowed to act according to their religious tenets and beliefs.
Often forgotten or ignored in debates about human rights is that there is no such thing as unlimited freedom to do whatever you want. Within a liberal, democratic society like Australia, each person's rights are always balanced against the rights of others and the community in general.
When it comes to employment, for example, there are times when the right to be employed has to be balanced against the right of employers to ensure their workers support and don't undermine the organisation's charter, mission and values.
The Greens wouldn't want to employ a climate sceptic who wanted more coalmines, just as a refugee activist group would not hire a staffer who was racist and xenophobic.
Any reasonable person would say "no way" to these scenarios. It's long been accepted there are times when it is OK to discriminate. One's person's freedom always has to be balanced against the beliefs and convictions of others.
Kevin Donnelly is senior research fellow at Australian Catholic University's PM Glynn Institute
FULL STORY
Religious schools must be allowed to keep the right to discriminate (By Kevin Donnelly, Sydney Morning Herald)
RELATED COVERAGE
Why is Labor hellbent on trashing religious schools' ethos? (The Australian)