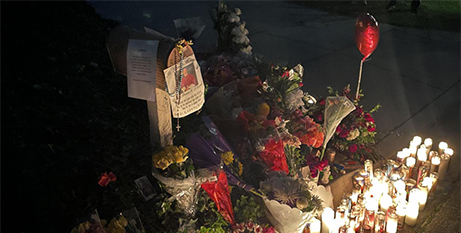 A 61-year-old man has been charged with the February 18 murder of Los Angeles Auxiliary Bishop David O'Connell. Source: National Catholic Register.
Carlos Medina was arraigned in state court Wednesday and formally charged with one count of murder and a special allegation that he personally used a firearm.
"This was a brutal act of violence against a person who dedicated his life to making our neighbourhoods safer, healthier, and [who always served] with love and compassion," District Attorney George Gascón said in a press release.
"As Catholics around Los Angeles and the nation start the holy season of Lent, let us reflect on Bishop O'Connell's life of service and dedication to those in greatest need of our care," Mr Gascón said.
"Charging Mr Medina will never repair the tremendous harm that was caused by this callous act, but it does take us one step closer to accountability."
Bishop O'Connell was found dead with "at least" one gunshot wound to his upper body on February 18 in his bedroom at his Hacienda Heights home, Los Angeles Sheriff Robert Luna said in a Monday press conference.
After an around-the-clock manhunt for the killer, sheriff's deputies were tipped off about a person of interest in the city of Torrance, which is about a 45-minute drive southwest from Hacienda Heights.
Detectives had identified the person of interest as Mr Medina, the husband of Bishop O'Connell's housekeeper, on Sunday evening, after the tipster told them that Mr Medina was exhibiting "strange" and "irrational" behaviour and had "made comments about the bishop owing him money".
FULL STORY
Housekeeper's Husband Officially Charged in Murder of LA Auxiliary Bishop O'Connell (By Joe Bukuras, CNA via National Catholic Register)