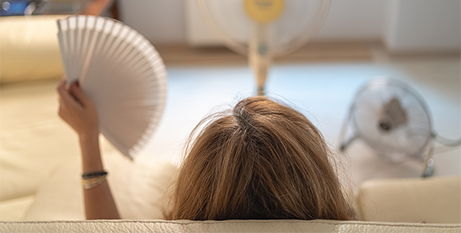 Almost two-thirds of people on income support are struggling to keep their homes cool in sweltering summer temperatures, an Australian Council of Social Service report has found. Source: News.com.au.
The findings, published today by the Australian Council of Social Service, also reveals the desperate lengths people are taking to cope with the high heat, as Australians feel the hip pocket pain from soaring power bills and inflation.
The ACOSS 2023 Heat Survey of 208 people on income support revealed 62 per cent were struggling to keep their homes cool through the summer.
About 90 per cent said the heat was making them sick.
Another 30 per said they had suffered heat stress that was so severe they had to seek medical care.
The ACOSS report found the elderly and people living with disability or poor health were the worst affected – the heat stress exacerbated diabetes, high blood pressure, asthma and seizures.
The report also found 73 per cent of respondents said they had cut back on using fans or air-conditioning, and 66 per cent said they had gone without food or medicine to afford energy bills.
ACOSS chief executive Cassandra Goldie said people on the lowest incomes were the first to be impacted by hot weather.
She said government action – including relief measures in the upcoming federal Budget – was needed to protect the health of people on low incomes.
FULL STORY
Damning report exposes reason why low-income families struggle during sweltering summer temperatures (Blake Antrobus and Eli Green, NCA Newswire via News.com.au)